Dinner Keynote Panel Members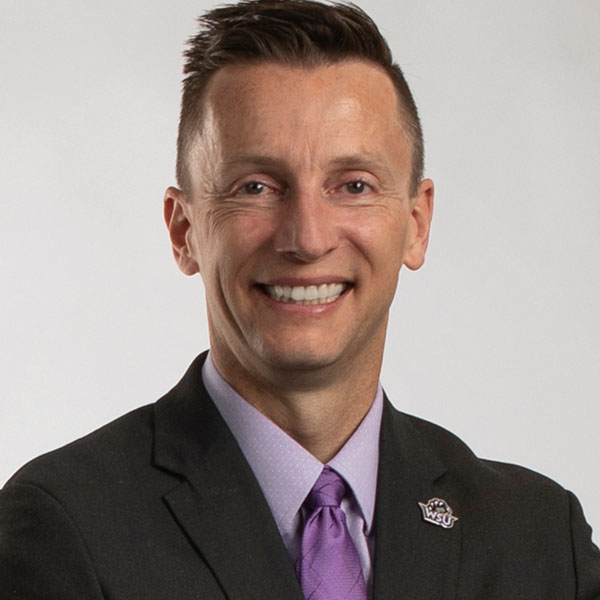 Brad L. Mortensen
President, Weber State University
Dr. Brad L. Mortensen was named the 13th president of Weber State University in December 2018. Mortensen joined Weber State in 2004 as associate vice president for Support and Government Relations.
Beginning in 2007, Mortensen served as vice president of University Advancement for 11 years. As vice president, he developed partnerships and philanthropic resources to promote educational access, student success, inclusiveness, and faculty and staff vitality. He led communication and strategic efforts to strengthen alumni and community connections. In 2018, he began guiding Weber State's efforts to support regional economic development. Active with several northern Utah organizations, he has chaired the Ogden-Weber Chamber of Commerce and United Way of Northern Utah. Utah Business recognized him as 2018 CXO of the Year.
His prior professional endeavors include the Utah System of Higher Education, Utah Governor's Office, Arizona legislature and two policy fellowships.
Mortensen earned a bachelor's degree from Utah State University, a master's degree from Syracuse University and a doctoral degree from the University of Utah.
Originally from Lyman, Idaho, Mortensen and his wife, Camille, are the parents of four children, including one who graduated from Weber State and another who plans to attend in fall 2019.
---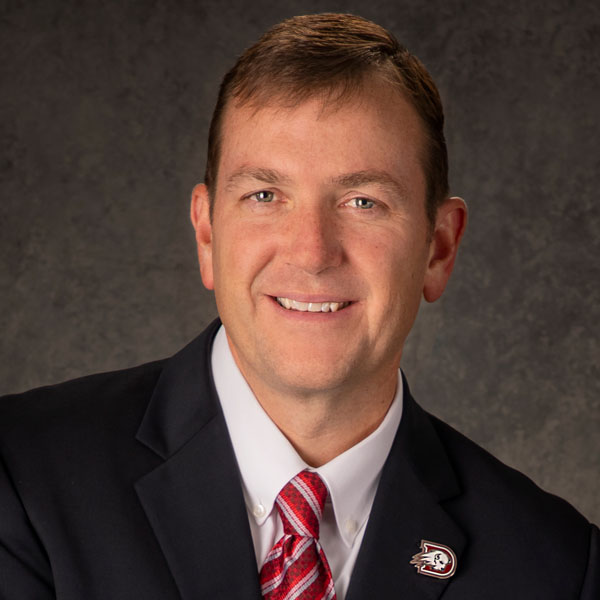 Richard B. Williams
President, Dixie State University
As the 18th president in Dixie State's rich and storied history, Dr. Richard B. Williams is eager and qualified to help the university carve out its niche. He recognizes the importance of moving quickly and methodically when deciding what programs and offerings the institution should focus on, build and add.
Prior to his arrival at Dixie State, Williams served as provost and vice president for Academic Affairs at Indiana State University. In this position, he worked with all university academic departments and focused on helping students succeed in their studies while attending the university, and he continued to help them as they started their careers.
Before he was appointed provost, Williams was the founding dean of ISU's College of Nursing, Health and Human Services. In this capacity, he created a vision for a robust college while carving out niche offerings. Under his direction, school enrollment increased 100 percent, and retention went up 21 percent.
Williams also served as an associate dean of the College of Education at the University of Northern Iowa, where he was a faculty member and executive associate director of the School of Health, Physical Education, and Leisure Services. During his tenure at UNI, Williams proposed a new baccalaureate degree in athletic training. In three years under his leadership, the athletic training program's passing rate on the Board of Certification exam was 100 percent, compared to the national average of 27 percent.
While at UNI, he helped create a private/public partnership with the local hospital, medical community, and university, which resulted in the construction of a two-story human performance center that served the surrounding rural communities. Williams holds a Bachelor of Science degree in lifestyle management from Weber State University, a master's degree in athletic training from Indiana State, and a PhD in curriculum and instruction from New Mexico State University. Williams has authored numerous published articles, manuscripts and abstracts that he has presented at several national conferences. In addition, he has held leadership positions within the National Athletic Trainers Association and other organizations.
---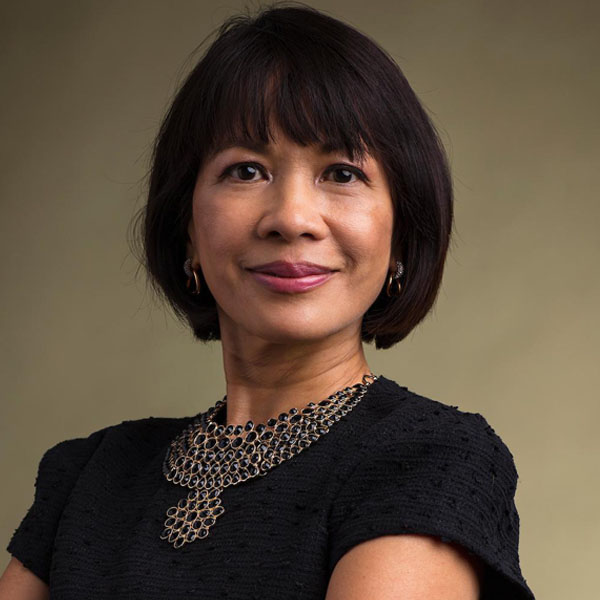 Astrid S. Tuminez
President, Utah Valley University
Dr. Astrid S. Tuminez (pronounced too-MEE-nez) was appointed the seventh president of Utah Valley University in 2018, and is the institution's first female president. Tuminez brings to UVU a broad and rich experience in academia, philanthropy, technology, and business. Born in a farming village in the Philippine province of Iloilo, Tuminez moved with her parents and six siblings to the slums of Iloilo City when she was two years old.
Her pursuit of education eventually took her to the United States, to Brigham Young University, where she graduated summa cum laude in 1986 with a bachelor's degree in international relations and Russian literature. She earned a master's degree from Harvard University in Soviet studies (1988) and a PhD from the Massachusetts Institute of Technology in political science (1996).
Before assuming her current position, Tuminez was a world leader in the fields of technology and political science, most recently serving as an executive at Microsoft, where she led corporate, external and legal affairs in Southeast Asia. Tuminez is also the former vice dean of research and assistant dean of executive education at the Lee Kuan Yew School of Public Policy, National University of Singapore, the premier school of public policy in Asia. She and her husband, Jeffrey S. Tolk, have three children. In her spare time, she enjoys running, dancing and martial arts.
---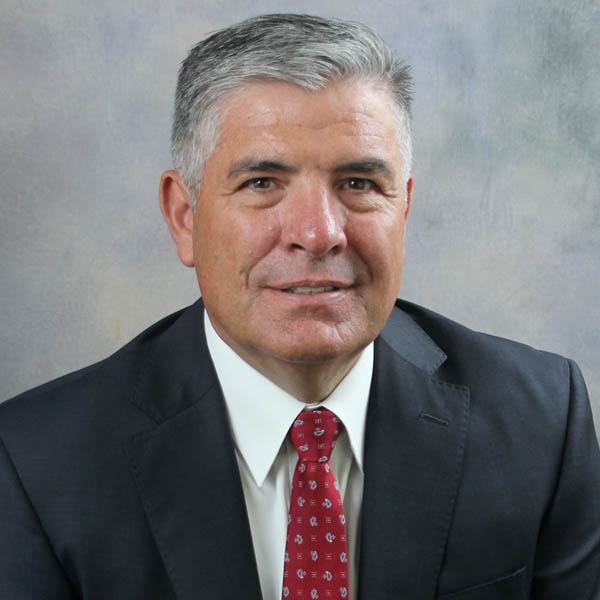 David R. Woolstenhulme
Interim Commissioner, Utah System of Higher Education
Dr. David R. Woolstenhulme became interim commissioner of higher education in July 2019. Previously, he served as vice president of statewide campuses for Utah State University, a position he held since 2018. Prior to that, he served as the Utah commissioner of technical education, where he was the CEO for the Utah System of Technical Colleges, providing state-level leadership and oversight for the eight technical colleges in Utah. He also served as executive vice provost at USU, as well as the president of Uintah Basin Applied Technology College. Woolstenhulme received his bachelor's and master's degrees from Utah State University, and his Doctorate of Education from the University of Wyoming.
Luncheon Keynote Speaker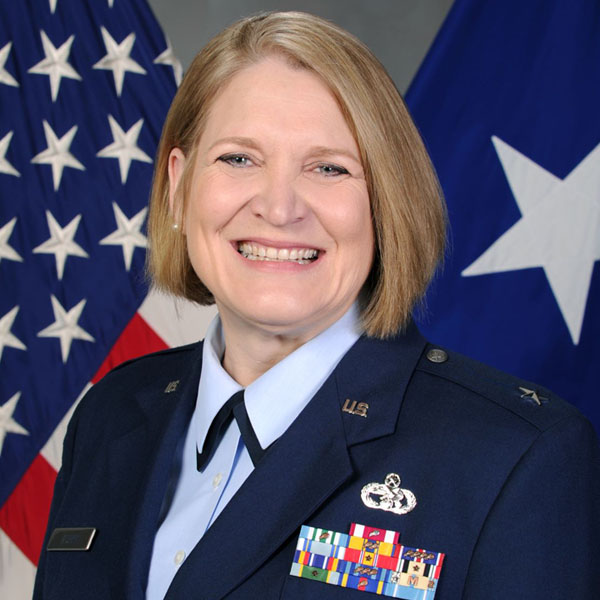 Brigadier General
Constance L. Jenkins
As the mobilization assistant to the commander, Ogden Air Logistics Complex, Hill Air Force Base, Utah, Brig. Gen. Constance L. Jenkins assists the commander in leading a team of approximately 8,100 personnel to perform depot repair, overhaul and modification of the A-10, C-130, F-16, F-22, F-35 and T-38 aircraft, the Minuteman Intercontinental Ballistic Missile (ICBM) System and a wide range of commodities. These responsibilities extend to maintenance operations at remote sites in Japan, Arizona, Colorado, Nebraska, Texas, California, Florida, and ICBM wings located in Wyoming, North Dakota and Montana.
Jenkins enlisted in the Air Force Reserve in 1989 and later received her commission after graduating from the University of Oregon in 1992.
The general has held unit and group command as well as numerous staff positions at the unit and Numbered Air Force levels. Jenkins was assigned as the mobilization assistant to the director of logistics, engineering and force protection, air mobility command prior to assuming her current position.