WSU State Authorizations
WSU/Utah is a member of the National Council for State Authorization Reciprocity Agreement (NC-SARA) and Weber State University (WSU) is an approved SARA institution, which means we adhere to established standards for offering post-secondary e-learning programs in all member states.
All WSU fully online programs are currently authorized in all states; however there may be restrictions in certain non-SARA states regarding internships and practicums.
Per federal law, students who have petitions/complaints against the school relating to fraud, false advertising, or other deceptive practices can report their petitions/complaints to Weber State University by following the Student Petition/Complaint Process..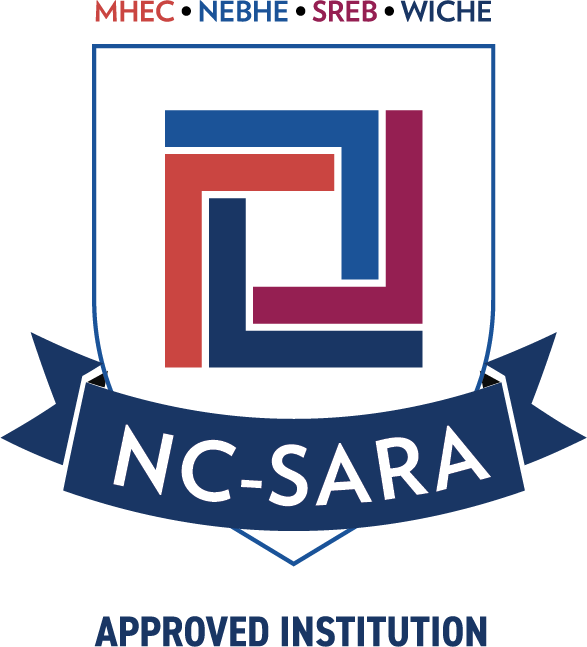 Weber State University has been approved to participate in the National Council for State Authorization Reciprocity Agreements.
---
What does that mean to me?
WSU's online courses and programs are available to students in all SARA-participating states. The SARA agreement also governs activities such as internships, externships, field experiences, clinical placements and more. If you are interested in WSU's programs that lead to professional licensure, please review the regulations to ensure you will be eligible to sit for licensure in your state or states you are contemplating residing in.
State authorization refers to the processes institutions must follow to ensure all legislative requirements are met in all states where WSU students are located. WSU is a SARA approved institution and follows the required guidelines. For more information about SARA, please visit the SARA website.
Professional Licensure Information
If you are considering enrolling in a program that leads to a professional license, we highly recommended that you contact the appropriate state licensing agency in your state or the state where you intend to work to seek the most up-to-date information about state licensure requirements before beginning the program.
PLEASE NOTE:
Weber State makes reasonable efforts so that its program of study curricula aligns with and meets the educational requirements for professional licensure. It also makes reasonable efforts so that its state-professional licensure information is current. However, professional licensure requirements are frequently revised and may involve non-educational requirements (e.g. licensing exams; experience, etc.).
It is advisable to review the most up-to-date professional licensure requirement in the state where you plan to work.
For licensing board contact information, licensure requirements and program approval status, please see below.
Have questions about professional licensure requirements?
Contact the State Authorization team.
For definitions related to State Authorizations - CLICK HERE
Information for International Students
Weber State University works to provide global access to its online degree and certificate programs. While we carefully track issues related to international authorization and licensure, it is a student's responsibility to understand requirements related to whether an online degree or certificate will be recognized in a country other than the United States, how the collection of student data may be used in another country, and whether withholding taxes (in addition to the price of tuition) will apply.
Some countries may not formally recognize foreign online degrees and certificates, which may have implications for students who later seek to enroll in other educational programs, or for those who seek employment with that country's government or other employers requiring specific credentials.
If you're considering enrolling in an online program that leads to a professional license, contact the appropriate professional licensing board in your country of residence or the country where you intend to work in order to determine whether an online degree or certificate from Weber State will be recognized.
As a faculty or staff member of a SARA-participating institution, you must adhere to important policies and standards to ensure best practices are being followed for your programs and courses. This helps WSU expand its quality educational offerings to students across the U.S./Territories.
State authorization applies to any university activity that occurs outside of Utah, and can include regular activities such as recruiting, advertising, internships/practicums, or field experience.
State authorization regulations apply to all out-of-state university activities, regardless of whether a program is available online.
Regulations on out-of-state activities vary from state to state, and from program to program. While some states require any activity conducted by an out-of-state institution grounds to seek authorization, many states apply conditional rules, known as "physical presence triggers."
As with most state authorization issues, these triggers are dependent on the type of program, duration of activity, state of residence for the student, and other factors that must be evaluated individually to determine whether authorization will be required.
The resources below are intended to provide departments and faculty with basic information regarding WSU's authorization status (including approved, exempted, or triggering activities such as internships) in other states and should be used as guidelines. Please verify authorization prior to all out-of-state activities. Regulations and requirements can change quickly, and the E-Learning office can provide you with the most current information.
For definitions related to State Authorizations - CLICK HERE
You may or may not know that Federal regulations require students to self-report their physical location each semester. Whether you are taking courses or participating in an activity within or outside the Host-state (Utah), WSU must show that students have provided this information for future accreditation requirements.
If you have any questions and/or concerns regarding your location and any disclosures, please contact your Department's academic advisor or the WSU-State Authorization Team. We wish you continued success in your educational endeavors!