Law Enforcement Academy: Fitness Requirements
Being a police officer requires a certain level of physical fitness. Male and female students must pass a fitness test before their training module starts. The physical training (PT) test consists of a vertical jump, situps, pushups and a 1.5 mile run. Based on your current fitness level, you may need to do some work on your own before you start the program.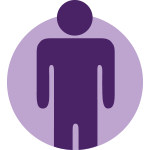 The Fitness Freak
Careful about their diet, weekly visits to the gym (weights and cardio)
PT Outlook
You'll be fine.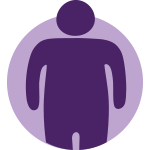 The Average Joe/Jane
Tries to eat healthy, occasional exercise (softball league, camping trips, etc.)
PT Outlook
You'll get in better shape as the training progresses, but be prepared to do the work.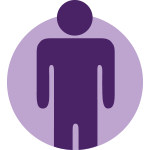 The Couch Potato
Bad eating habits, gets winded climbing stairs
PT Outlook
Put down the remote/controller, my friend. You've got some work to do.
Fitness Requirements - Exam at a Glance
| Activity | Entrance Req. | Exit Req. |
| --- | --- | --- |
| Vertical Jump | 14.5 | 17.5 |
| Sit-Up | 23 | 29 |
| Push-Up | 14 | 21 |
| 1.5 Mile Run | 16.11 | 14.46 |
Urmma/Departmental Standards:
In addition to the Police Academy physical training requirements, some law enforcement and corrections agencies require applicants to be able to pass the Utah Risk Management Mutual Association (URMMA) standards.
WSU Police Academy Physical Training Requirements:
You are required to pass each of the four events to be admitted into the Police Academy. For your information, and to help you prepare for the test, the following instructions are included for each event. (Consult your physician before beginning any exercise program.) The procedure and order for testing is recommended as follows:
Warm up for 3 minutes; perform the Vertical Jump test and rest for 2 minutes.
Perform the One Minute Sit Up test and rest for 5 to 10 minutes.
Perform the Maximum Push Up test, then rest for 5 to 10 minutes.
Do the cardio-warm up for 2 to 3 minutes, then perform the 1.5 Mile Run and cardio-cool down for 5 minutes.
Insurance Infromation for Self-Sponsored Students:
POST does not provide insurance benefits to students attending the satellite academies. Students are expected to provide their own insurance protection while participating in any basic training program.